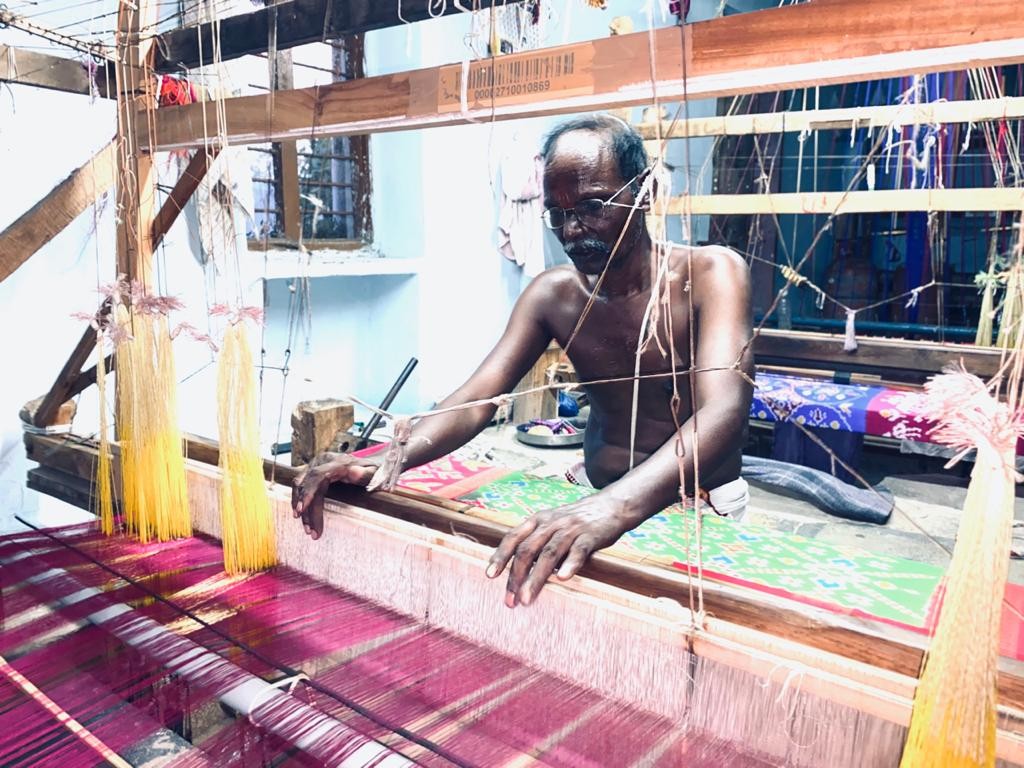 IKKATHUB WORKS WITH OVER 500 WEAVERS IN THE RURAL VILLAGES SITUATED NEAR POCHAMAPLLY TO PRODUCE BEAUTIFUL, HANDWOVEN TEXTILES USING ANCIENT TECHNIQUES.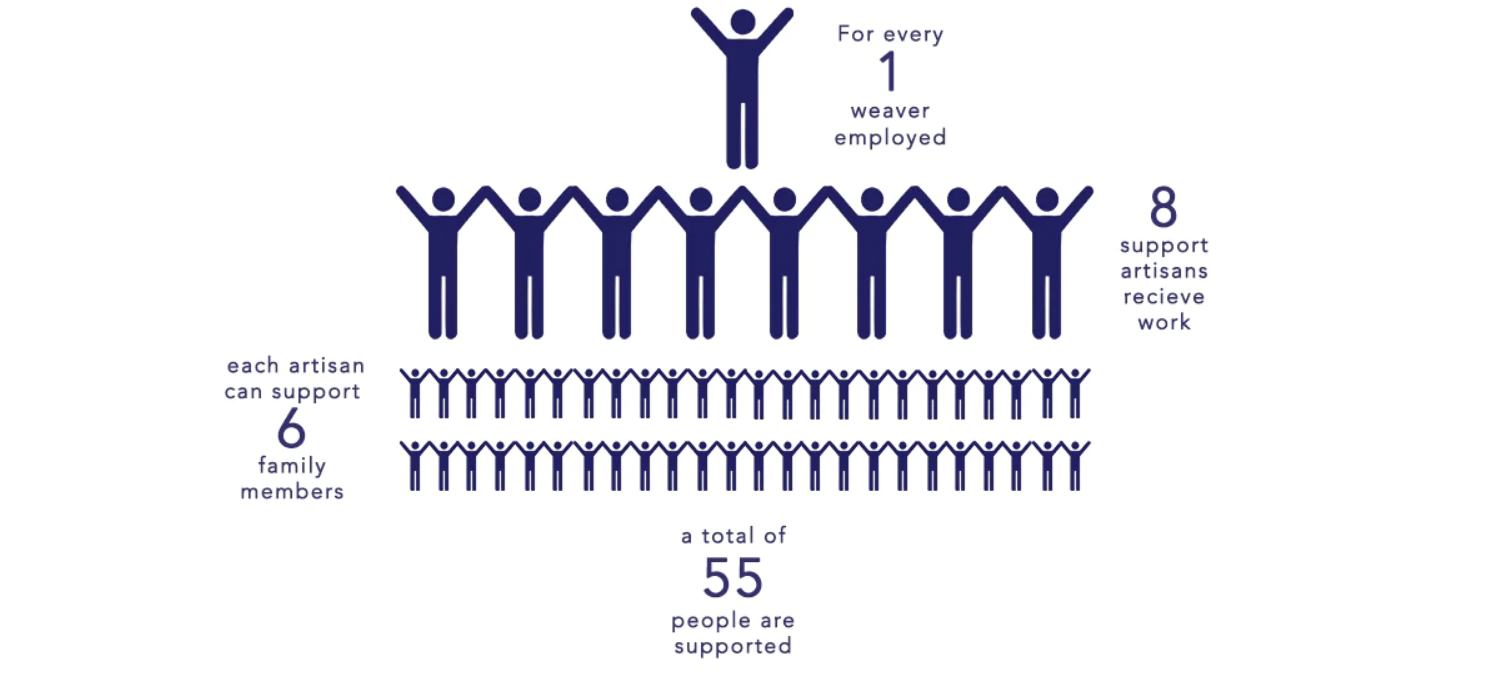 HANDLOOM WEAVING CONTRIBUTES TO JOB CREATION ON A SIGNIFICANT SCALE, BEING 9X MORE LABOR-INTENSIVE THAN MACHINE-BASED TEXTILE MANUFACTURING.
Dear Friends of IkkatHub,

In 2017, IkkatHub was launched with a mission to transform the fashion industry and Save Artisans, the second biggest polluter after the oil industry. We are dedicated to making substantial progress in this significantly wasteful trade, and we deeply value your support in our efforts.
During our childhood, my family and we faced extreme poverty in our weaving occupation. In our community, all families worked together to weave sarees. However, despite our hard work and skill, we struggled to obtain a fair price for our sarees. This resulted in inadequate access to basic necessities for our weaving families. We were limited to our occupation as we didn't know any other means of earning a living.
Over time, many weavers started migrating to other professions in search of a better life. Unfortunately, this trend has put the future of the ikkat art at risk. If we continue to face challenges in obtaining reasonable prices for our woven sarees, the art form may eventually collapse.
In the midst of this situation, an idea sparked in our mind. We realized that we could leverage social media platforms to sell our products directly to customers. Initially, my friends and we started posting saree pictures on Facebook. As technology advanced, we began using WhatsApp to directly share photos with interested customers, who could then make purchases.
However, we faced a hurdle. The majority of potential customers on social media platforms were unknown to us, and many of the weavers in our community were illiterate and couldn't reach these customers themselves. It was then, After completing our bachelor's degree and securing a job in the software industry, that we conceived the idea of creating a website to bridge the gap between weavers and customers.
To bring this idea to life, We joined a startup company to learn more about website development and the necessary steps to build an effective platform. After gathering knowledge and understanding the requirements, we formed a team dedicated to developing the website. Along the way, we encountered several challenges and had to conduct thorough research and development.
Eventually, in 2017, we successfully set up the website, providing a platform for our village weavers to showcase their craft and obtain a fair price for our sarees. We directly communicate with customers. Our aim is to uplift the weavers' living conditions and ensure the sustainability of the ikkat art form.
This journey has taught me the power of determination, innovation, and the potential of technology to positively impact traditional industries. We remain dedicated to the cause and hope that our website continues to thrive, enabling weavers to reach customers directly and preserve the rich heritage of ikkat for generations to come.
Thank you for your support and encouragement !